---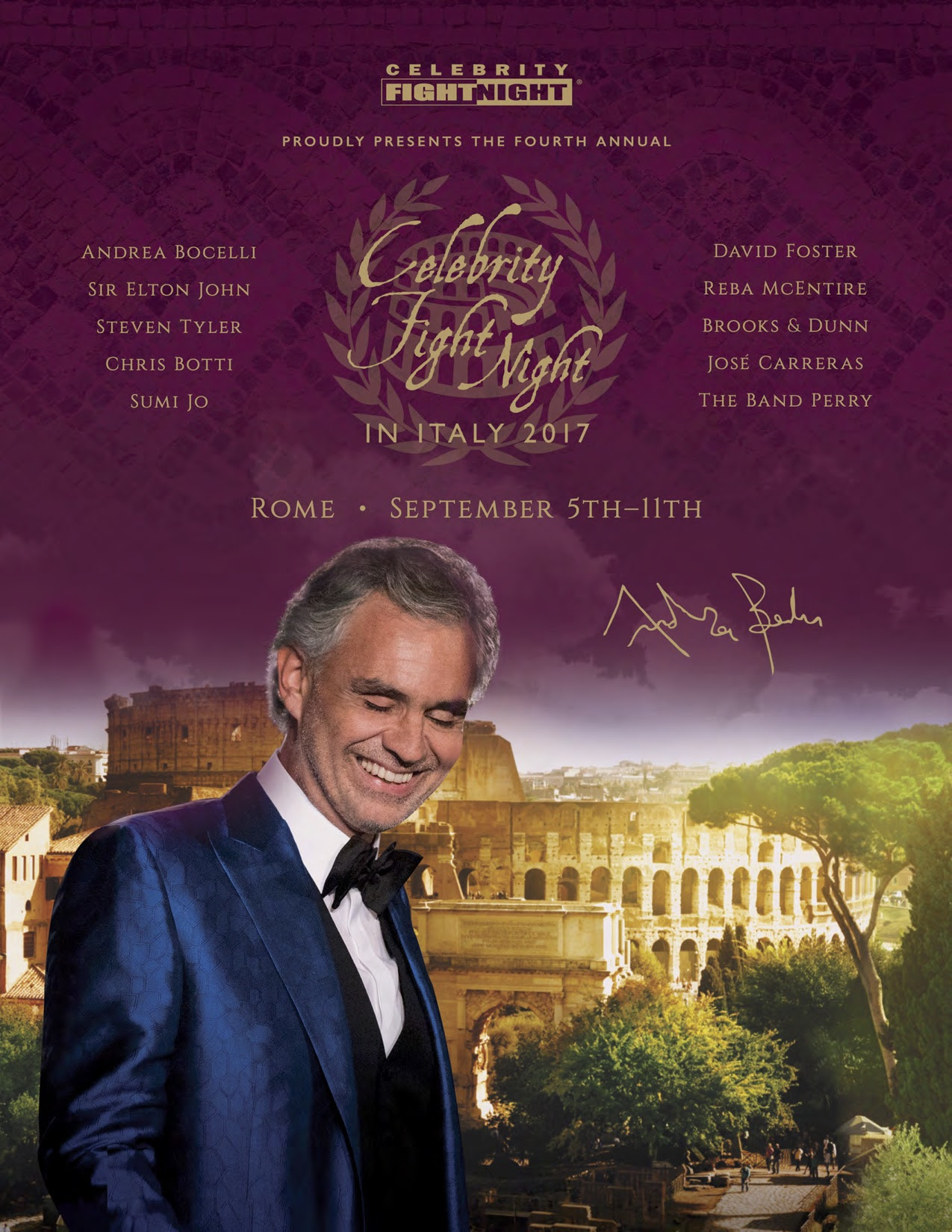 ---
Celebrity Fight Night in Italy 2017  features the charity event organised by the Andrea Bocelli Foundation and the Muhammad Ali Parkinson Center that took place in Rome, September 5th-11th and culminated with Andrea Bocelli's historical concert at the Colosseum.
It is a feature length documentary directed by Giulio Origlia starring Andrea Bocelli, Antonio Banderas, Bo Derek, David Foster, Sir Elton John, Michael Caine, Ray Liotta, Reba McEntire and many other celebrities that took part to this philanthropic initiative.
Check the IMDb Title Page for more details or enjoy the documentary in the link below.
---